Pushing the limits of 3D printing
in amateur rocketry.
Flight: "Go At Throttle Up"—Aerotech I1299, Tritium 1 FT
Print, build, launch.
It's that easy.
Hey! If you're just looking here I'm working on reorganizing the site. This page isn't complete yet! Please don't scream at me :<
High power, low cost
Capable of more than you'd think.
If you needed proof that 3D printing is perfectly viable for high-power rocketry, look no further. California Model Aerospace's fully 3D printed rockets have so far survived:
Higher accelerations than the infamous 'Sprint' missile – over 120 g!

Rapid reflight with multiple launches of the same rocket in one hour

Speeds of up to 900 miles per hour (Mach 1.2)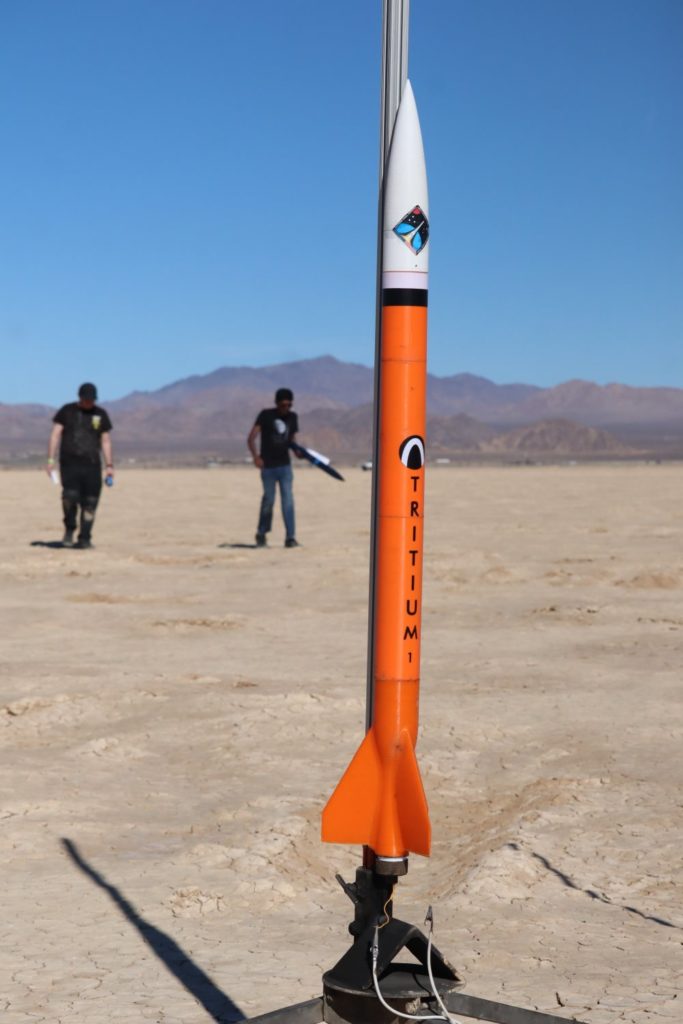 Tritium 1.3
An ultra-simple, reliable, Level 1 scale rocket. Just six printed parts. 54mm airframe, 29mm mount. Rocks a streamlined design with transonic flight in mind.
Cloudpiercer
Two-stage rocket capable of reaching up to 15,000 feet (4,500 m). Uses a Tritium 1 Full Thrust booster sporting dual-deployment, a 38mm motor mount, and five fins. Built around an I1299 booster and H13 sustainer.
Tritium 2
Single stage, 65mm airframe. Originally designed to turn heads with its size, but currently getting a Mach 2 makeover. More details soon!